Hi folks. We are an emergency equipment company on the NY, NJ, PA. We have a large group of escort drivers and companies that are using us for their lighting install and service requirements. We accept Visa, M/c, Discover, debit cards, checks and money orders. and we offer weekend and evening hours avialable by appointment. References are available and all of our lighting is covered by a 2 year warranty. Please feel free to email us at info@pikecountycommunications.com or call us at (845)699-9361 with any questions. Thanks for looking.

Chuck
Pike County Communications
Matamoras, PA



Dual lamp linear dash LED. This light features SUPER BRIGHT linear LED modules and comes complete with a switched cigarette lighter plug. It is nearly identical to the Whelen Dual Talon. $85.00, ANY COLOR, and that includes shipping in the Continental US.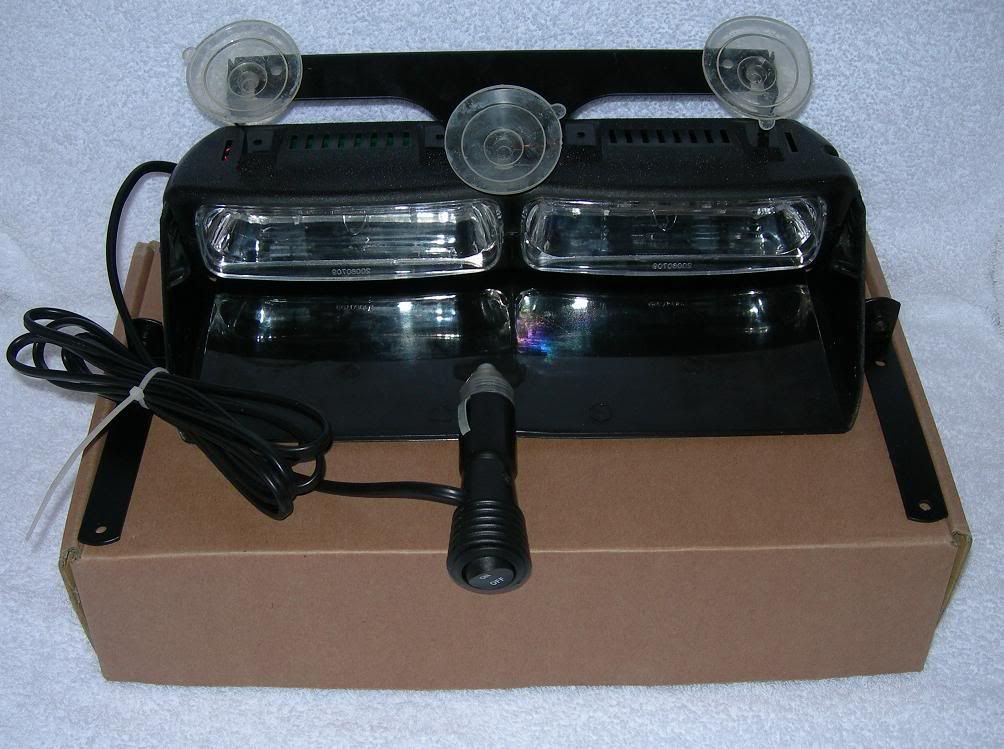 6 outlet, 90 watt power supply. It comes complete with 6 bulbs and cables. The cables are fully shielded and come complete with standard AMP style connectors. It also has 11 user selectable patterns. You can wire the pack so either 2 strobes, 4 strobes or all 6 strobes fire. $230.00 and that includes free ground shipping in the Continental US.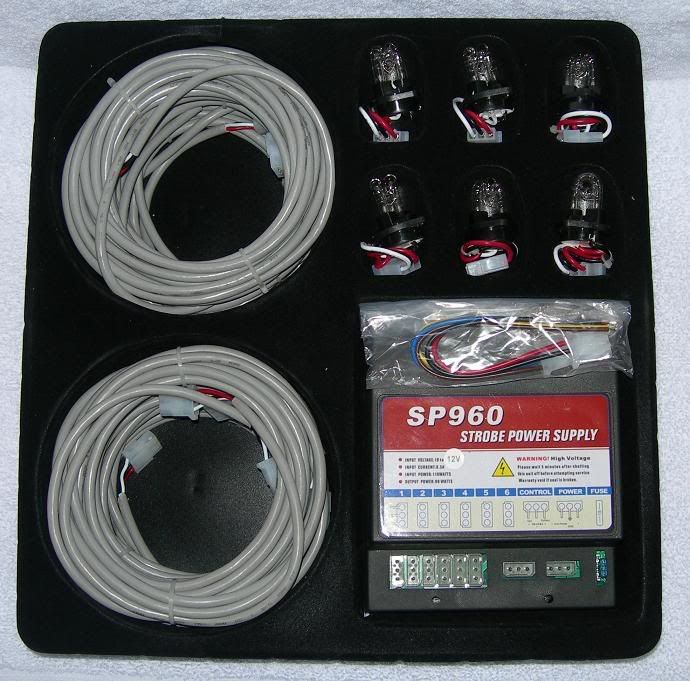 LED sun visor light. It has 16 patterns, 43 LEDs per side, 2 digit display assigning each pattern a number (No guessing what pattern is what. Just remember it's number!). 3 power switches (1 on the front of the unit and one on each side making it easy to turn on or off from either seat in the vehicle). Up/down pattern switches so you don't have to scroll through all the patterns if you miss the one you want.

It measures 12 4/5" wide, x 4 1/4" high x 1 1/4" deep and only draws between .70 and 1.40 amps (depending on pattern). It comes complete with Velcro straps making mounting it to your sun visor a snap. Price for this light is $90.00, ANY COLOR!! Shipping in the Continental US included.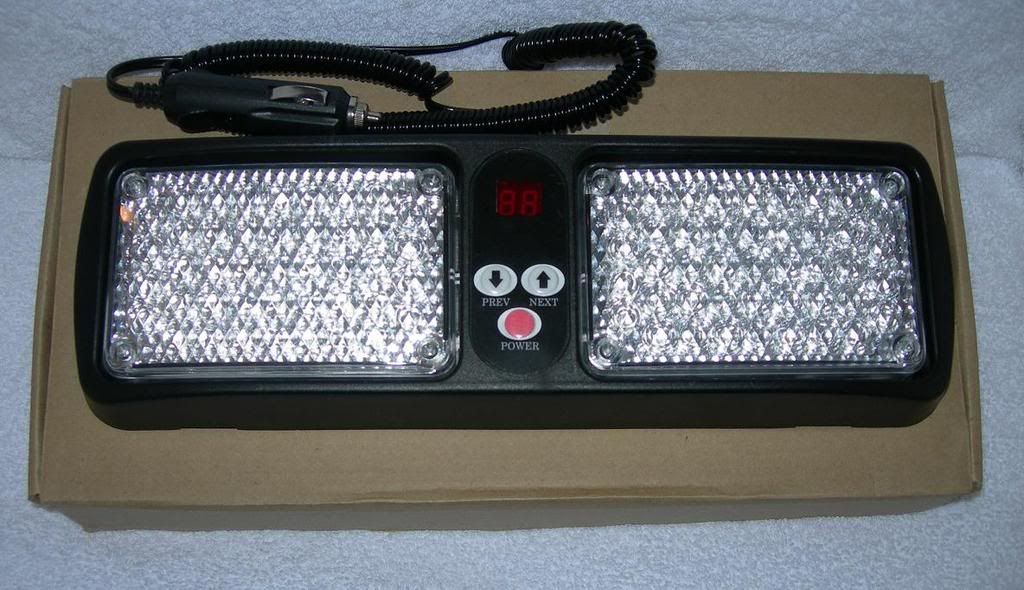 LED Full size light bar. $525.00, SHIPPING INCLUDED in the Continental US!!!

10 LED modules with alternating flash pattern
6 LED rear traffic advisor
2 halogen take-down lights
2 halogen alley lights, each controlled independently
Narrow side reflectors for increased visibility
Aerodynamic design with hard anodized finish
Includes universal mounting kit and 6 button control box
Size: 3-1/2"H x 12"W x 45-1/2"L
Your choice of either clear or colored lenses





Full size strobe bar. $625.00 SHIPPING INCLUDED in the Continental US!!! ANY COLOR!!


Alley lights, each operating on its own switch
Multiple warning light modes
6 lamp halogen traffic advisor
10 strobe heads

Weather/shock resistant
Permanent mount
12 foot cord connects directly to battery
48"L x 12"W x 9½" H
Control each function separately with a five button control box.